Radovan Hodál, [22-08-1998] 21, is a right footed Goalkeeper from the Slovakia. He possesses a Solvak passport and wants to achieve his dreams of playing in the top leagues within Europe. The Slovak is 196cm tall and weights 90kgs. Radovan uses his height and physical strength to his advantage by being dominat and aggressive in the goals. He is not afraid to come off his line and place pressure on strikers and due to his big presence makes it difficult for strikers to score.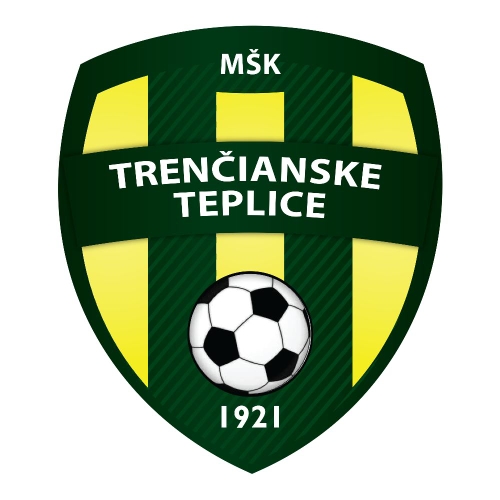 Radovan was born in Slovakia, Trenčín, near the border of Czech. He grew up and has since his birth played football in his home country.   
When the Slovak turned 6, 2004, he joined the AS Trenčín academy (1st division team) and trained under their supervision and guidance until 2013 where he was eventually promoted to the u15 side. From 2013 until 2017 Radovan represented AS Trenčín 1st league playing at the u15, u17 and the u19 side where he was able to have trained with quality professional goalkeeper coaches. 
Radovan acquired silverware at his time at AS Trenčín where he won 2x Ruurlo cup in Holand and 1x CEV tournament in Prague. 
After 2017, the Slovak departed from AS Trenčín and joined FK Dubnica Nad Váhom (3rd league) until 2018 where he played a total of 17 league games and 2 games in the Slovnaft Cup. 
When his contract concluded with FK Dubnica Nad Váhom, Radovan moved to TJ Slovan Trenčianske Teplice (3rd League) where he played until 2019. At his new club, he played a total of 20 league matches and 1 match in the Slovnaft Cup.  
In the new 2019-2020 season, Radovan joined ŠKF Sered' (1st division) and played a total of 9 games for the B side. The time at this prestigious club allowed him to gain access to some of the best goalkeeper coaches within Slovakia. He grew a lot during his period here and learnt a lot from fellow teammates and coaches. 
     Characteristics 
The Slovak is 196 cm tall, however, remains supple and quick on his feet. He possesses a strong right boot and is able to perform accurate goal kicks. Due to his length and physicality he is able to catch high balls from corners and is able to place pressure on strikers when he comes off of his line. 
" I believe i am someone who loves to learn and to be coached by people. I like to test myself and see what i am capable of". 
Speed

Football Skills

Physique

Tactical Awareness  

Condition 
Agent: Evytal Sports Management 2020
Other Top Talents Evytal Represents
Evytal Sports Management represents the following top talented football professionals (or promising coming-ups). Please contact us personally for more information.
Brian Testolin-Caicedo [Striker/Winger]
Eduardo Moreira Arcanjo [Attacking midfielder]
Bruno da Silva Ferreira [Central defender]
Aleksandar Makris [Right Wingback]